Trauma and attachment informed family placements for children and young people with complex needs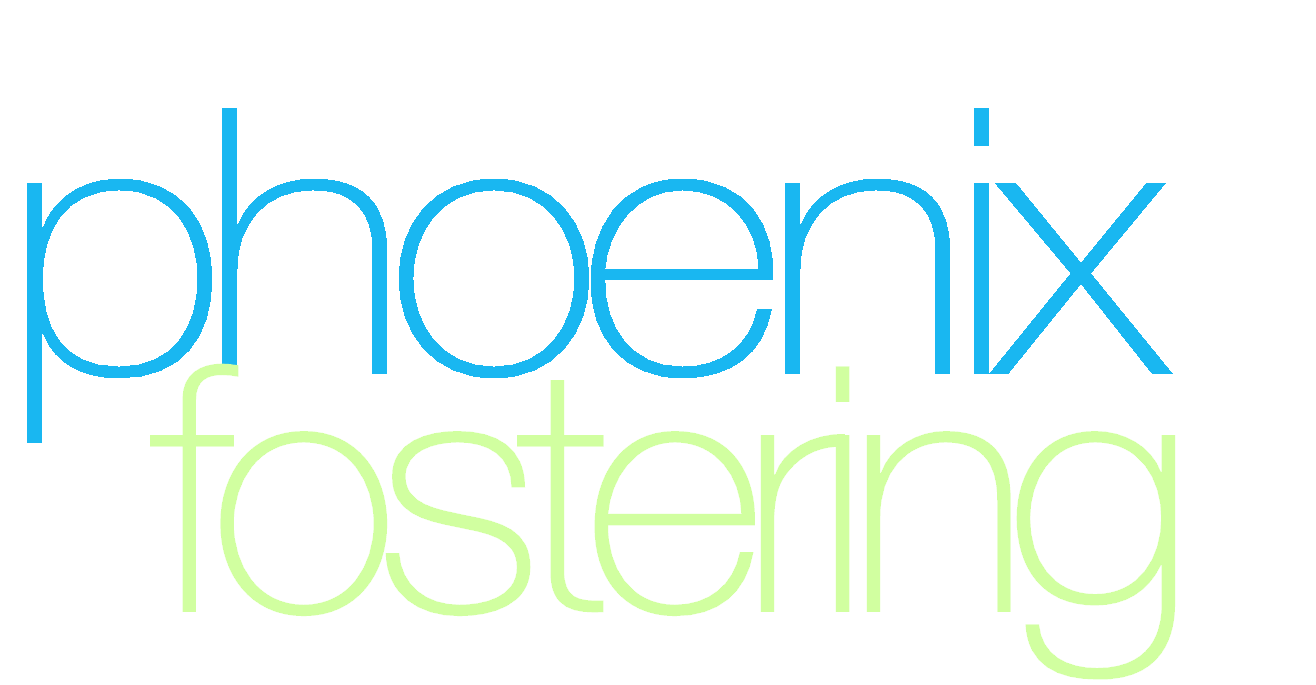 Try making some of these recipes!
1 pot of yogurt
2 bananas
1 lime
​
optional:
sprinkles
chocolate
cinnamon
​
Prep:
cut the bananas and freeze them for half a day - 1 month.
​
You will need:
food processor
knife
spatula
table spoon
grater
​
2 Eggs
oil
​
optional:
pinch of pepper
cheese
mushrooms
ham
any alternate toppings
salad
​
You will need:
bowl
whisk
spatula
frying pan
Couscous
Chicken
Lemon
Salt & Pepper
Rosmary
Honey
​
optional:
salsa: pineapple, pepper, red onion, herbs, tomatoes - lots of other options available!
Yogurt
​
You will need:
BBQ
Skewers (soaked in water)
Bowl
Strawberry
Raspberry
Blackberry
Lemon
sugar
Shortbread biscuits
cold cream
creme fraiche
vanilla extract
​
You will need:
bowl
grater
cold bowl
whisk
something to serve (cup/bowl/glass)
​
Prep:
Fruits mix needs 1 hour in fridge.
For the meatballs: 300g good quality pork sausage - 500g lean beef mince - 1 small onion, grated - 1 carrot, grated - 1 tbsp dried oregano - 50g parmesan, grated, plus extra to serve - 1 medium egg - 1 tbsp olive oil. For the tomato sauce: 1 tbsp olive oil - 1 courgette, grated - 3 garlic cloves, grated - 1 tbsp tomato purée - pinch caster sugar - splash red wine vinegar - 2x 400g tins chopped tomato.
Kids: Squeeze all the sausage meat out of the sausage skins into a large bowl and add the mince. Tip all the rest of the meatball ingredients, except the olive oil, into the bowl and season with black pepper then squish everything together through your hands until completely mixed.

Kids: Roll the meatball mix into walnut-sized balls and place them on a plate

Grown ups: While the kids are rolling the meatballs make the sauce. Heat the oil in a large saucepan. Add the courgette and garlic and cook for 5 mins until soft and mushy. Stir in the tomato puree, sugar and vinegar leave for 1 min then tip in the tomatoes and simmer for 5 mins. If your kids like courgettes then you can leave the sauce chunky. But if they hate courgettes then blitz the sauce with a hand blender – either way continue to simmer sauce gently while you cook the meatballs. If age appropriate kids can cook the sauce with supervision.

Grown ups: Heat the oil in a large frying pan and, working in batches, brown the meatballs on all sides then pop them into the sauce – continue to simmer the sauce for 15 mins, stirring very gently until the meatballs are cooked through. Serve with cooked spaghetti, extra grated Parmesan and a few torn basil leaves.
750g new potatoes halved if large - 4-6 large cooking chorizo (or 12 small ones) - 150ml soured cream - 3 tbsp mayonnaise - 1 tsp Dijon mustard - 1 celery stalk, finely diced (optional) - 1 tbsp dill, very finely chopped
Put the potatoes in a pan of cold salted water and bring to the boil. Simmer for 15 mins or until tender and a knife goes in easily. Drain the potatoes and return to the pan, then stand for 5-10 mins to steam-dry. Cut them into bite-sized pieces, season with salt, cover and chill until cold.

Heat the barbecue (or heat a griddle pan if cooking indoors). Halve each large chorizo lengthways and put them, cut-side down, on the barbecue (small chorizo can go on whole). Cook, turning once or twice, until they are crisp around the edges and cooked through. Slice the chorizo into pieces.

Combine the soured cream, mayonnaise and mustard, then add to the cold potatoes with the celery and dill. Gently fold the potatoes into the dressing, taking care not to break up them too much. Scatter the chorizo on top to serve.
1 head of broccoli, chopped into florets - 1 garlic clove, unpeeled - 2 tbsp olive oil - 250g pasta shells - ½ small pack parsley - ½ small pack basil - 30g toasted pine nuts - ½ lemon, zested and juiced - 30g parmesan, plus extra to serve
Heat the oven to 200C/180C fan/gas 6. Toss the broccoli and garlic in 1 tbsp of the olive oil on a roasting tray and roast in the oven for 10-12 mins, until softened.

Tip the pasta shells into a pan of boiling, salted water. Cook according to packet instructions and drain. Tip the parsley, basil, pine nuts, lemon juice and parmesan into a blender. Once the broccoli is done, set aside a few of the smaller pieces. Squeeze the garlic from its skin, add to the blender along with the rest of the broccoli, pulse to a pesto and season well.

Toss the pasta with the pesto. Add the reserved broccoli florets, split between two bowls and top with a little extra parmesan, the lemon zest and a good grinding of black pepper, if you like.
250g plain flour, plus extra for dusting - 125g butter chilled and diced, plus extra for the tin - 1 medium egg - 1 vanilla pod, seeds scraped (optional) - 100g jam, fruit curd or marmalade of your choice
Put the flour, butter and a pinch of salt in a bowl and rub them together with your fingertips (or you can pulse these ingredients together in a food processor if you have one). When the mixture looks and feels like fresh breadcrumbs, stir in the egg and vanilla seeds, if using, with a cutlery knife. Add 1 tbsp cold water, then start to bring the dough together in one lump with your hands – try not to knead it too much. Add 1 more tbsp of water if it's not coming together, but try not to add more than that. Wrap in cling film and chill in the fridge for 30 mins.

Heat oven to 200C/180C fan/gas 6. Butter a 12-hole tart tin, then dust your work surface with flour. Unwrap and roll out the chilled pastry so it's about the thickness of a £1 coin, then use a straight or fluted round cutter to cut out 12 circles, big enough to line the holes in the tin. Dollop 1-2 tsp of your chosen filling into each one and, if you like, cut out little pastry hearts (perfect for Valentine's Day) and pop them on top.

Bake for 15-18 mins or until golden and the filling is starting to bubble a little. Leave to cool in the tin for a few mins then carefully transfer to a wire rack to cool completely.
food colouring - X O cookie cutters, or hearts if you already have that
For each color batch of XOXO Rice Krispie Treats you will need: 3 tablespoons of butter - 3 cups of marshmallows - 3 cups of Rice Krispies Cereal.
Melt the butter in a large pan on medium heat. Add the marshmallows and stir until melted.

For the White Rice Krispie Treats, simply mix in the 3 cups of Rice Krispie Cereal to the marshmallow mixture without adding any food colouring.

For the Pink Rice Krispie Treats add 1 drop of red food colouring to the marshmallow mixture BEFORE you add in the Rice Krispie Cereal. Then mix in the cereal until it is completely covered with marshmallow mixture.

For the Red Rice Krispie Treats, add 8-10 drops of red food colouring to the marshmallow mixture before you add the Rice Krispie cereal.

Hint: We made one colour of the Rice Krispie Treat mixture at a time because you don't want the mixture to cool too much while you are making the X and O's. Once the mixture had cooled enough so we could handle it without burning your fingers we started filling the cookie cutters to form the X and O's. I like molding the mixture into the cookie cutters this way instead of making a sheet of Rice Krispie Treats and cutting out the X and O like a traditional cookie. You will have smoother and prettier edges this way.
30g caster/superfine sugar - 15 whole hazelnuts - 50g plain chocolate - 150g Nutella - 2tbsp single/light cream - 30g hazelnuts, toasted and chopped
In a saucepan, dissolve the caster/superfine sugar with 2 tbsp water to make a caramel. When it is ready, add the hazelnuts and mix thoroughly. When the hazelnuts are well coated with caramel, place them on a sheet of baking parchment and leave to dry.

In a saucepan, melt the plain chocolate cut into pieces with the cream and Nutella. Mix thoroughly until well combined then remove from the heat and leave to cool.

Use a teaspoon to scoop up a nut-sized piece of the chocolate mixture. Add a caramel-coated hazelnut and roll in the palm of your hand to form a small ball. Repeat until all the mixture has been used, then roll the balls in the toasted, chopped hazelnuts. Refrigerate for 30 minutes before serving.
1 egg
1 cup of self raising flour
1 cup of milk
a knob of butter
​
extras:
maple syrup / honey
fruit
​
*please wash your hands after touching egg*
pork sausages
beef mince
oil
2 onions
1 celery
1 courgette
1 carrot
2 cloves of garlic
2 cans of tomatoes
2 tablespoons of balsamic vinegar (to replace wine)
1 teaspoon tomato puree
pinch of pepper
spaghetti or pasta
Parmesan cheese
​
*this will take over 3 hours to make*
​
1 1/2 cups self raising flour
1/2 cup water
pinch of salt
tablespoon of oil
(wiz that together for 1 min)
Pizza sauce / passata / make hidden veg sauce
​
Choose your toppings:
Mozzarella / Parmesan / Cheddar
Basil / Oregano
Salami / ham / prosciutto
onion / mushroom / olives
or anything else you can think of
​