Trauma and attachment informed family placements for children and young people with complex needs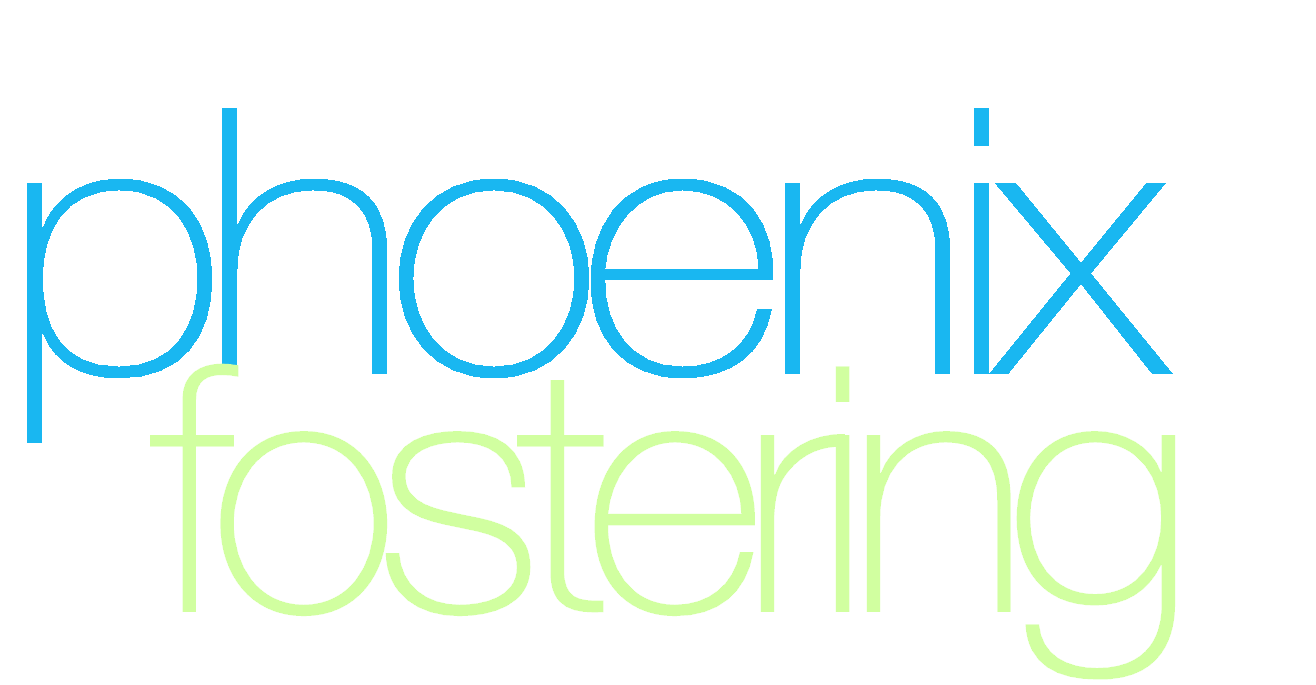 We are a small, friendly, independent fostering agency.
​
Local authorities and Ofsted consider that the outcomes we are achieving with our children and young people are exceptional.
​
Our carers are an essential and highly valued part of our team. Any of our existing carers will be glad to tell you in confidence what it is really like to work with Phoenix.
​
Our carers and young people receive a high level of support. In addition to your supervising social worker, we have a family support team, positive behaviour support specialist and therapeutic professionals within the team.
​
You will receive:
A guaranteed retainer

The very best training, support and advice available

24-hour On Call service

14 days paid respite annually

Frequent opportunities to meet other Phoenix carers

Activities and events throughout the year

Competitive fees and allowances
Could I foster with Phoenix?
People of all ages, backgrounds and circumstances can become successful foster carers. Phoenix is committed to anti-discriminatory values and equal opportunities, and this is well reflected in the diversity of our current team of foster carers.
​
In order to apply to Phoenix, there are a few requirements you will need to meet:
​
You must be over 21

Have a spare bedroom

Be a British citizen, or have permanent leave to remain

Hold or to be working towards a UK driving licence

Be patient, empathic, resilient and have a good sense of humour

Be able to commit to the stability and support of a child
You can be single, married or divorced, male or female, have your own children, (young or grown up) or no children, be a single parent, in a same sex relationship, employed, unemployed or retired.
​
You do not need any previous experience of parenting or working with children and young people, although any experience that you do have will be valuable in terms of your assessment as a foster carer, and the skills you will be able to transfer to the fostering task.
​
All that we ask is that you bring a genuine enthusiasm for learning about, and working with, traumatised children, and that you are prepared to commit to continual training and professional development.
​
A criminal record does not mean that you won't be successful in your application, but we do not accept applicants who have committed offences against children.
A few things to consider:
​
You will need to be reasonably fit, healthy and active to foster.
​
A good support network is invaluable to foster carers, particularly those who are single.
​
Foster carers often need to support children and young people from different cultural backgrounds and ethnicities, different religions,and sexual orientation.
​
At least one foster carer in a fostering household is usually required to foster for Phoenix on a full time basis. We do provide a retainer (terms and conditions apply), and respite carers often continue working.
​
During their assessment as a foster carer, applicants can decide whether they want to be considered as carers for children with physical disabilities. Most traumatised children exhibit learning difficulties of varying severity.
Email Lisa on info@phoenixfostering.co.uk for more information on how to foster with Phoenix.
We understand that this is a big decision and we're happy to discuss this with you, without any obligation.
'Having contacted Local Authority and other independent agencies, the response from Phoenix stood well above the others, both in terms of friendliness but most importantly clarity of information given.'
- Anonymous, Foster Carer
'Children progress exceptionally well in this service'
'We have been with Phoenix for 8 years and feel like we are a part of this small, friendly company. The training is outstanding and support is readily available.'
'My supervising social worker is a star; I cannot praise her enough. She's an integral part of what we do - always on hand to support, guide and offer tips.'
- anonymous, Foster Carer
'Children make exceptional progress from their starting points. The agency focuses firmly on helping children to progress.' - Ofsted 2018
'It's sad leaving your family. It's a hard journey with random strangers but being in care has been amazing for me'
- anonymous, young person
'Most children make planned moves to their carers, in line with the agency's policy... staff endeavour to match children accurately with foster care households'.
'The subsequent longevity of most placements indicates that the matching process is effective. Many children remains with their carers into adulthood. One young man said, 'I've got so many people around me, helping me, I'll stay here.'
'We put a lot of hard work and effort into [our foster child] but without the constant support and training that the agency gives us we would not be able to do our job as well as we do. We feel extremely privileged to work for such an excellent agency and hope that we do for many years to come.'
- Anonymous, Foster Carer
'The agency is very well resourced. The social workers carry modest caseloads, a team of family support workers work directly with children and carers, there is a service development manager, good administerial support and a behavioural specialist.
'Children benefit from high levels of permanency; very few disruptions; minimal safeguarding concerns, and excellent attention to their education and emotional progress.'